Helicopter-ship interface
Our company heritage is rooted in the engineering analysis of helicopter ship operations. With over twenty years of experience, we have become leaders in the field and have mature, proven, high-fidelity modelling software to support our work.
OUR EXPERTISE
The capability and tools to get the job done
We provide analysis for establishing ship-helicopter operating limits (SHOL), ship motion analysis, handling qualities analysis, simulation, optimisation and mathematical modelling for both defence and commercial customers. This involves using high-fidelity helicopter-ship interface simulation software and other bespoke multi-body dynamics modelling tools. AVT has developed sophisticated real-time verification and validation tools to ensure safety.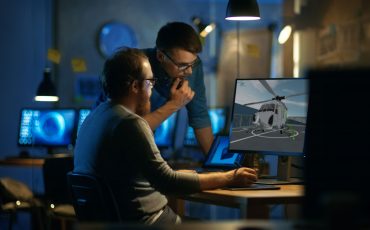 Leading expertise in the analysis of ship helicopter operating limits and on-deck interface issues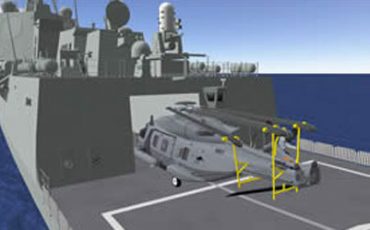 The powerful simulation software developed by us for helicopter-ship analysis.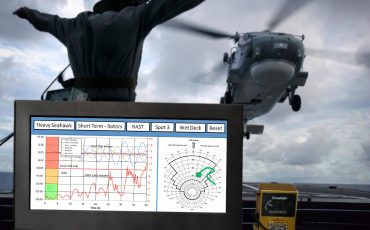 Our shipboard system providing real-time landing limit proximity estimates.