Harrier T4 XW271
In 2015 AVT acquired Harrier XW271 to support our ongoing engineering capability development efforts. In the process it became Australia's first VTOL fighter.
Overview
Australia's first VTOL fighter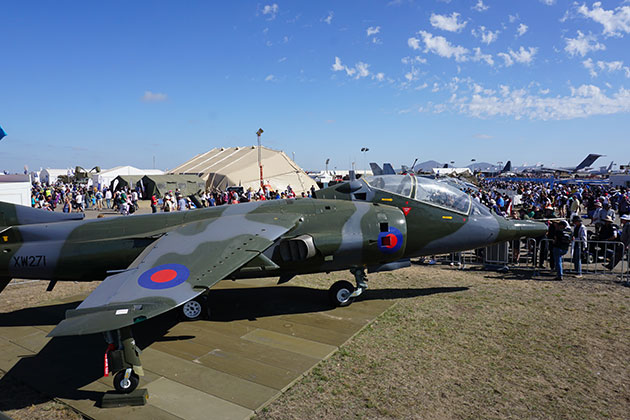 Harrier XW271 is a T4 is twin-seat ground attack and reconnaissance fighter and trainer. Built as part of the first batch of T2 Harriers for the RAF in 1971, XW271 was upgraded to T.Mk4 Standard in 1973 with 21,500 lbf Rolls Royce Pegasus 11/Mk.103 engine, LRMTS and RWR. It was retired from operation in 1994 after 36 years of service.
In 2015, XW271 was acquired by AVT for restoration to ground-run condition with the support of our staff and restoration partners. After a detailed cockpit and fuselage strip and repaint, the first Harrier to be based in Australia was proudly displayed at the 2017 Australian International Airshow. Current effort is directed towards restoring and testing cockpit instrumentation and wiring, restoring the engine bay and its internal systems and re-instating the 233 Operational Conversion Unit (OCU) nose emblem.
XW271 History
Thirty-six years of active service
XW271 was the eighth of the first production batch of Harrier T2 built by Hawker Siddeley Aviation Ltd, Kingston for the Royal Air Force (construction number 41H-212011).
Having first flown on May 26, 1971, the aircraft was delivered to No.1 (F) Squadron at RAF Wittering on July 20, 1971. This was the first T-Bird to arrive at Wittering. It was converted to a T2 standard on October 5, 1971, and then to a T4 on December 11, 1973; the main changes being the changeover to the 103 Pegasus engine and addition of a Laser Rangefinder and Marked Target Seeker (LRMTS). The aircraft served with No.1 Squadron and 233 OCU at RAF Wittering and with No.3 and No.4 Squadrons at RAF Gutersloh, in West Germany.
Restoration
Engineering a new future for Harrier XW271
The aircraft arrived in Australia in June 2015 and was transported to our Ballarat restoration facility. With the wing snugly packed into a shipping container, the first challenge was to unpack it and assemble the aircraft in our hangar.
In 2016, restoration commenced in earnest. The airframe was disassembled and painstakingly stripped back, primed and repainted. The forward cockpit was also stripped and repainted. Work to restore the T4's systems is ongoing with effort focused on the cockpit instrumentation and wiring.
At this time we made the decision to purchase a additional Rolls-Royce Pegasus 106 engine with very few running hours.
In October 2016, a significant milestone was reached when, with the support of AVT crew, Jet Engine Trader (UK) staff and volunteers we powered up the new Pegasus engine in a purpose built test-rig at the Ballarat airport — as far as we know this was a civilian world-first for a Pegasus turbofan engine not mounted in an aircraft.
GALLERIES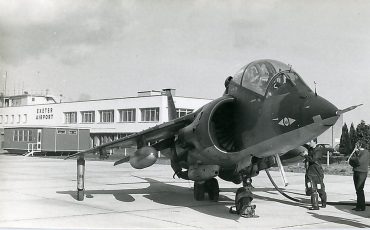 Historic images of XW271 from its time in operational service with the UK Royal Air Force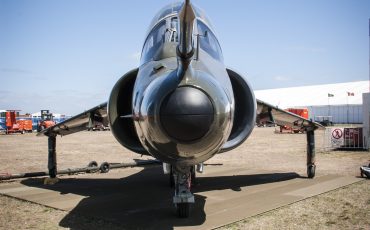 Images of the restored airframe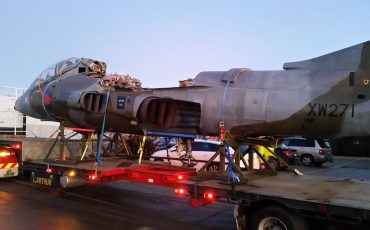 Images from the restoration of XW271
OUR PEOPLE
Making our Harrier program possible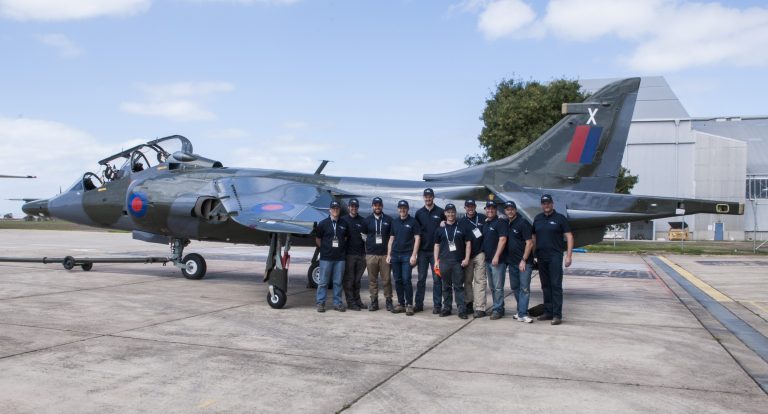 2017 Avalon Airshow XW271 Crew